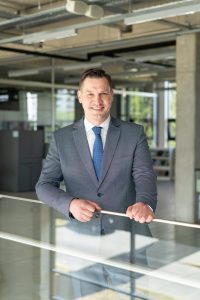 The foundation of every successful, growing and value-creating organisation is its people. Employees who feel that the organisation sincerely cares about them, helps them solve emerging problems and challenges, ensures equal opportunities, suitable working conditions and constantly takes care of the emotional climate in the workplace, are more loyal, their job satisfaction increases, their mental health improves, as well as their results of work.
"For the achieved institutional results and accomplishments, we are grateful to those who contribute to the development and prosperity of the organisation with their daily work and responsibly performed duties. Creating and fostering a harmonious and focused community is a priority that allows to maintain the achieved significant results, and enables not to stop and to achieve even higher results. We aim to become a European University of Applied Sciences, also the reforms and related challenges are awaiting", notes the director of the Kauno kolegija Higher Education Institution (HEI) Dr Andrius Brusokas.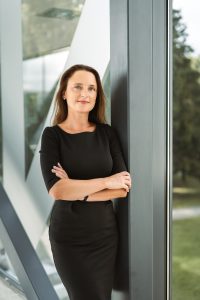 "We understand that a focused and communal team is the cornerstone of every organisation's success. It is vital that as the organisation grows and develops, every member of our community feels supported, valued and inspired to improve. Therefore, to strengthen this area at the institutional level, we created the position of welfare manager", adds deputy for organisational development Dr Inga Stravinskienė.
Kauno kolegija HEI aims to create a safe and attractive working environment for its employees, to ensure the implementation of the Equal Opportunities and Diversity Programme, to prevent any discriminatory situations, to improve working conditions, to meet the needs of self-realisation and the desire to combine work and obligations in personal life.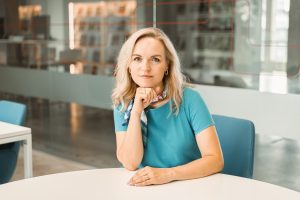 "A sense of community, strong emotional ties, interpersonal relationships based on openness and trust, and a supportive and motivating environment will allow employees to feel more satisfied with their work, and at the same time create greater value for society and use their potential more efficiently", says Smiltė Juraitė, who recently started to work as a welfare manager. She also mentions that it is extremely important to hear the community's problems, to solve the challenges, to recognise the threats that have a negative impact, first of all, on a person's emotional well-being, psychological health, and finally on work results.
The main goals and expectations when creating a community welfare policy are the coordination of the Equal Opportunities and Diversity Programme, ensuring better physical and psychological health of employees, prevention of burnout, issues of maintaining work and personal life balance, creating a more harmonious work environment, etc.