On September 24 there was an annual festive awards event 'Kokybės konkursas 2020' ('Quality Awards 2020') organised by Education Exchanges Support Foundation at hotel 'Pacai', Vilnius. The best 'Erasmus+' and 'Nordplus' projects were evaluated and awarded at the event.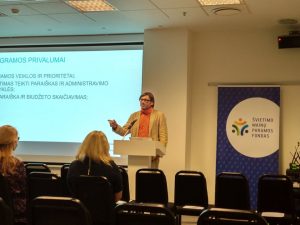 The highest quality project
The highest quality evaluation of the 'Nordplus' programme went to Kaunas University of Applied Sciences (KUAS) for their project 'Healing Greenery'. The project targets students and lecturers of Agribusiness Technology and Social Work study programs.
Povilas Beseckas, International Coordinator of Faculty of Medicine, KUAS and the 'Healing Greenery' Project Coordinator, brought together an interdisciplinary team whose activities create great value for society. In the project students with the help of lecturers are creating therapeutic natural environment designs for specific needs of a particular client group. Working in the interdisciplinary and international groups is challenging, but also provides the opportunity to understand the peculiarities of another sector activities, and to discover new connections and career options.
'Project activities create opportunities for innovation development, interdisciplinarity, creativity and cooperation, they enrich the study content and the competencies of students and lecturers'– says Lina Kuraitienė, the Head of Project Management Office, and highlights the importance of developing project activities in education institutions.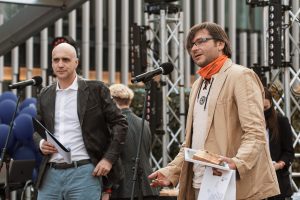 The 'Healing Greenery' project was developed and organised by Ovidijus Grincevičius, Lector of Social Work Department of Faculty of Medicine, KUAS and Dr. Ina Živatkauskienė, Head of the Environmental Engineering Department of Faculty of Technologies, KUAS.