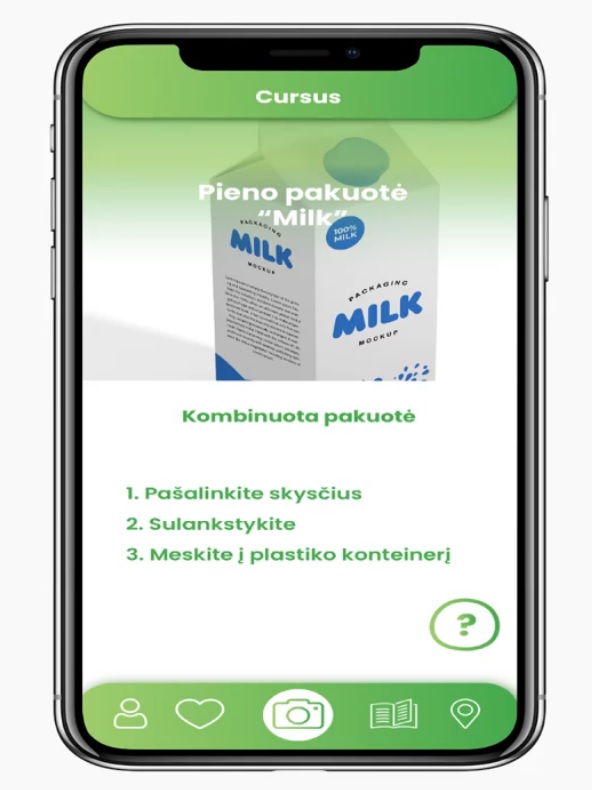 In the remote hackathon "Let's Co-create Our Future Together" at "GovTech Lab Lithuania", Kaunas University of Applied Sciences student team "GreenHeads" created a waste sorting innovation – a mobile app called "Cursus", which helps everyone get closer to a more sustainable life, leading them to great results and being one of the winners.
The "GreenHeads" team consisted of students from the Faculty of Business – Miglė Daunoraitė, Viktorija Užmiškytė and Edvinas Laurikėnas and student from the Faculty of Arts and Education Vilma Bagdonavičiūtė.
After being on the list of winners, the team of Kaunas University of Applied Sciences won a valuable cash prize worth EUR 1,000, and an opportunity to participate in "GovTech Accelerator" and "LitBAN Pitch" events, as well as consultations on strategy implementation and innovation development.
Hackathon is organized to find innovative solutions that could ensure rapid and high-quality recovery after the pandemic, improve the functioning of the state and improve public life. Topics for the search for innovative ideas included the involvement of citizens in state life, technology-based education, the digital welfare state, security, smart cities, the free theme and a green and orderly future – the latter was chosen by Kaunas University of Applied Sciences students.
GovTech Lab helps public sector institutions identify the challenges they face and figure out how these challenges can be addressed using the latest technology.
The organizers of the event said that last year, during the virtual hackathon "Hack the Crisis", a number of currently widely used solutions were developed.