On september 29th, 2020, the 6th annual international conference "Innovative (Eco)Technology, Entrepreneurship and Regional Development, IECOTERD" will take place where various specialists from Lithuania and abroad will share their insights.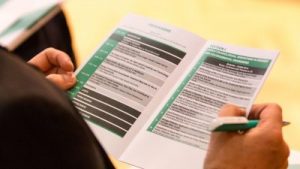 Conference goal – to promote a scientific discussion about the most recent technologies, adaptability and possibilities in business, industry and healthcare institutions while orienting towards regional development. Exclusive attention is directed towards ecological technologies and sustainable regional development.
The plenary session will have four talks:
A professor of Vilnius University, IT scientist, cybernetic, visionary and innovator, who back in 1968 predicted "Informants" dr. Adolfas Laimutis Telksnys along with Linas Aidokas will share their insights on the connection between people and robots – humanoids.
Kaunas University of Applied Sciences invited lecturer, Vice President of an American-based company ElekctrifAi, computer engineering expert, author of 10 patents dr. Georgios K. Ouzounis will predict the currently rampant COVID-19 pandemics dynamic using big data.
Ana Kočegarova, "Kaunas 2022" program manager will give her personal insights and will further elaborate on the project that is cardinally transforming Kaunas as we know it "Kaunas 2022".
A professor who traveled to or lectured in more than 50 countries, a fellow in the U.S. Association for Small Business & Entrepreneurship, certified entrepreneurship consultant, Family Firm Institute's Hollander Award for lifetime achievements receiver, dr. Dianne H.B. Welsh from The University of North Carolina Greensboro, who will talk about international entrepreneurship.
Nine sections will be provided in the conference, where professionals from the IT, bioeconomics, agro innovation, food technologies, healthcare and other sectors will share their knowledge.