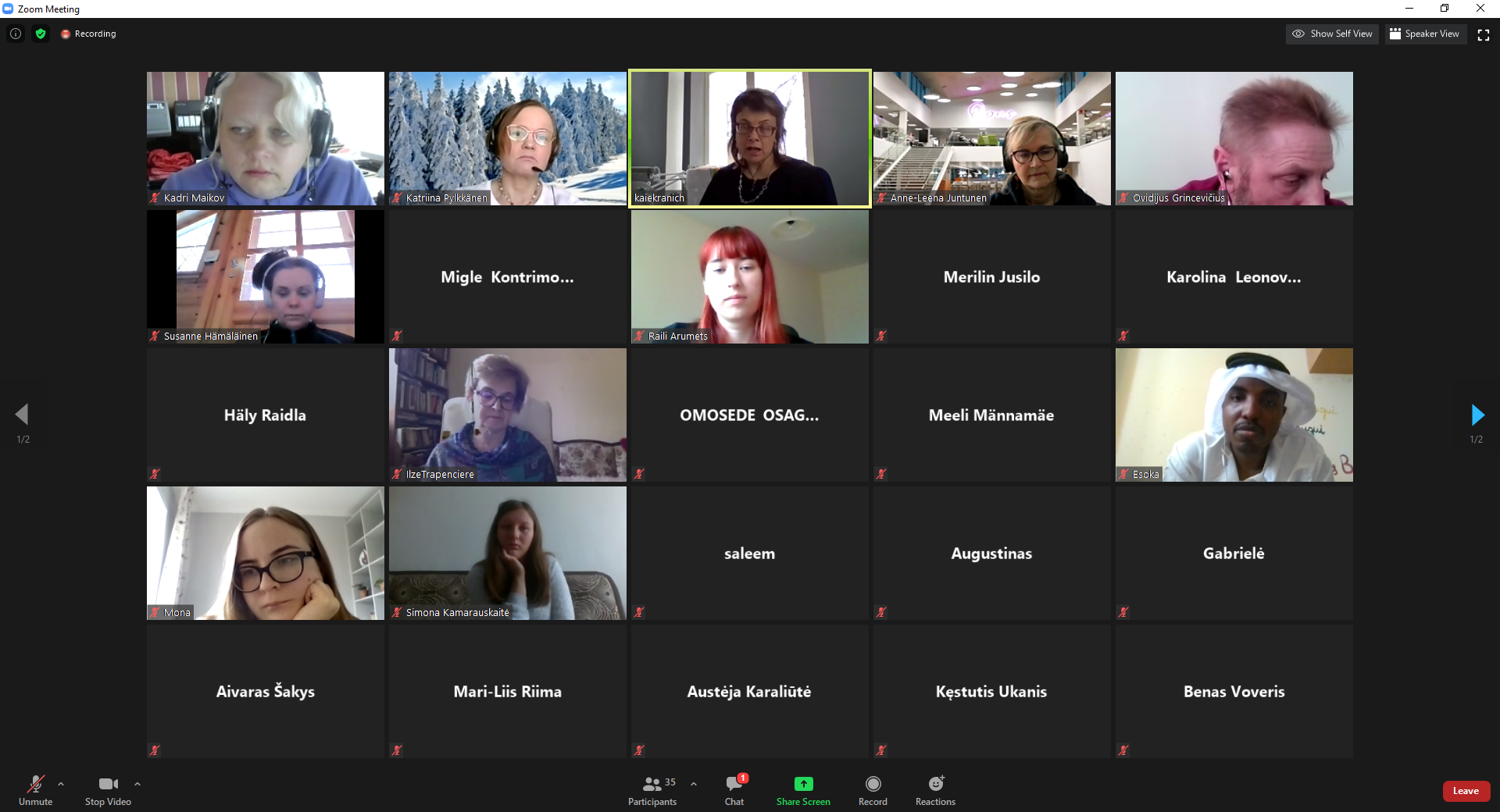 Traditional therapies should be supplemented with innovative elements taking in consideration tumultuous social environment. Partnership came to agreement that green care concept should be explored more and introduced into learning process at our institutions as one of innovative and attractive approaches. Green care is the use of agricultural farms and the biotic and abiotic elements of nature for health and therapy-promoting interventions as a base for promoting human mental and physical health, as well as quality of life. Animals, plants, gardens and the landscape are used in recreational or work-related activities for various clients groups: psychiatric patients, mentally disabled persons, people with learning disabilities, depression and burnout problems, or a drug and alcohol addiction history, including youth and elderly people, young offenders, people effected by natural disasters, and social service clients.
The aim of the intensive course "Healing gardens 2021" is to enhance cooperation between social work, nursing and agricultural technologies fields in order to develop team work skills, creative thinking, entrepreneurial competences and to provide better opportunities in labour market through encouragement interdisciplinary approach and international cooperation.
These are just a few issues that Nordplus network "Healing Greenery" (NPHE-2019/10275) is addressing. Partners from Estonia (TTK University of Applied Sciences and Estonian University of Life Sciences), Finland (Savonia University of Applied Sciences), Latvia (Rīga Stradiņš University) and the coordinator from Lithuania (Kaunas University of Applied Sciences) joined creative forces of the different study fields and created network dedicated to promotion of Green Care concept as a tool for therapic activities.
The third year of the network was challenging – planning intensive multidisciplinary course on Green Care application in work with children was interrupted by covid-19 pandemics. Almost all the plans had to be reviewed and a new concept of intensive course was developed. Finally first online intensive course "Healing Gardens 2021" was organized from 15th to 26th of March 2021 – almost a year later than planned.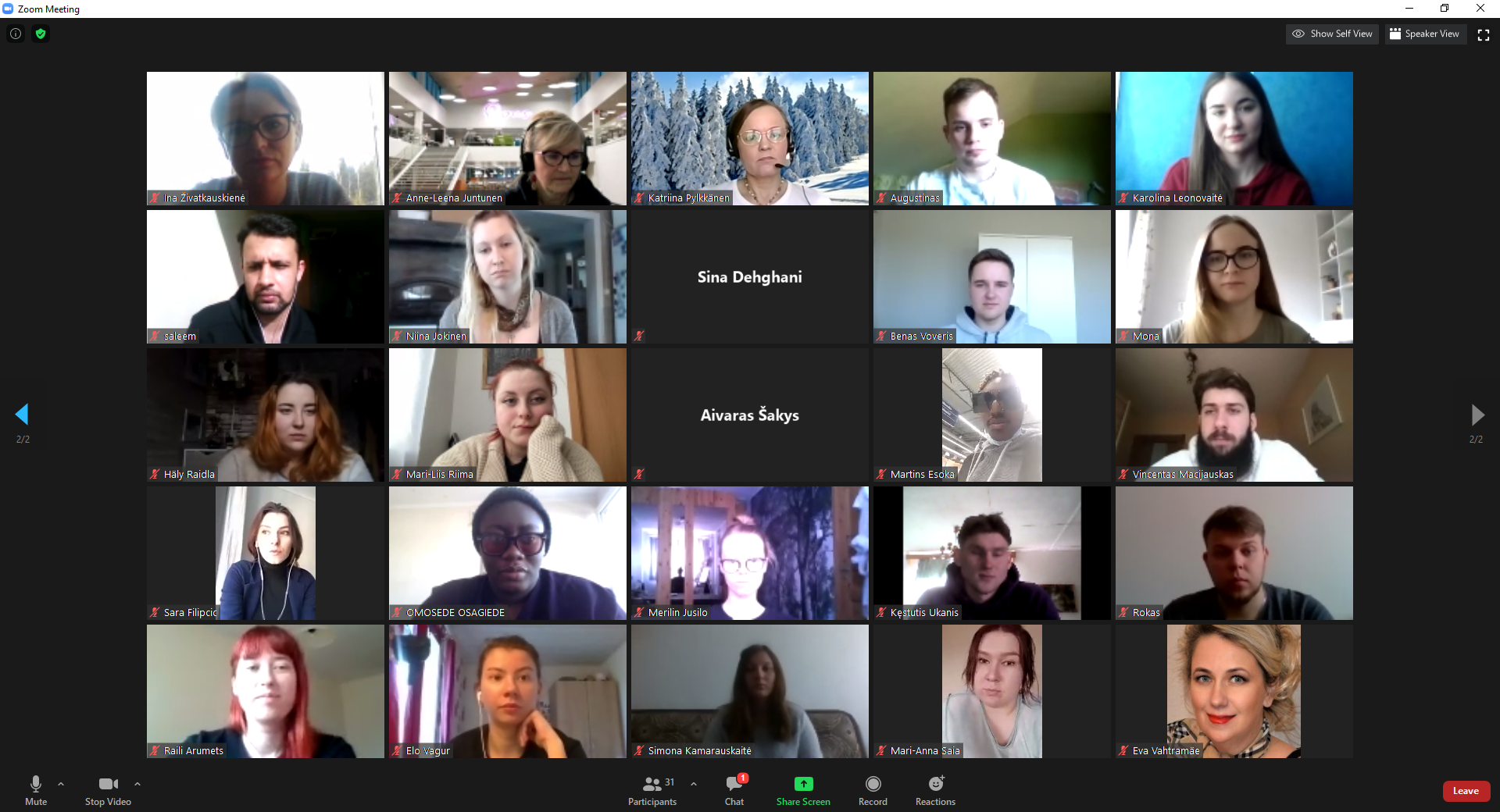 The national groups were preparing homework assignments – presentations about good practice examples of Green Care concept application in work with pre-school children as introductory part of the intensive course. The students from social work, nursing and agribusiness technologies fields attended online lectures and workshops by teachers and guest speakers to prepare themselves for final projects. Final projects – Green Care area designs and activity plans were developed in multi-professional and multinational teams and presented during last day of intensive course. Theses projects targeted real organizations and the results will be shared with the same organizations. They will have full access and will be able to use designs or activity plans.
Challenging, intensive, full of new information and creating space for future development – these are just a few words used by the students to describe intensive course while giving feedback. The partnership hopes to have opportunity to organize face to face an intensive course in addition to the online version. However partnership develops, grows and is looking forward to new challenges.