The 5th International Conference "Innovative (Eco)Technology, Entrepreneurship and Regional Development" (IECOTERD) will be held tomorrow, on March 26, 2019 at KAUNO KOLEGIJA/University of Applied Sciences (Lithuania). Conferences held in Kauno kolegija/Kaunas UAS tend to receive only positive feedback so we kindly invite you to participate in this event to listen to national and foreign key speakers that are professionals and experts of their field.
The four key speakers of the plenary session will present applied scientific researches and share their insights on these topics: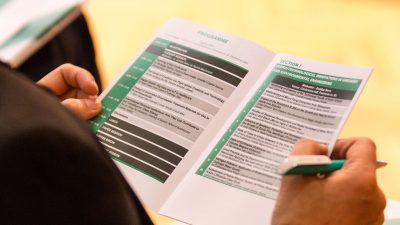 Smart Development of the Region
Prof. dr. Robertas Jucevičius, Kaunas University of Technology, Lithuania
Institutional Framework for Fintech Development: Why Does it Matter?
Martynas Pilkis, Chief specialist of Financial Markets Policy Departmentat Ministry of Finance of the
Republic of Lithuania
Solutions to Foster Innovations in a Region. Case of Kaunas City
Tadas Stankevičius, Current Acting Director of Kaunas IN (Kaunas Economic Development Agency),
Lithuania
Democratizing Knowledge – Science Shops, Knowledge Mobilization, and Broader Impacts
Norbert Steinhaus, Coordinator of Bonn Science Shop (WILA Bonn), Germany
The main goal of the conference is to promote scientific discussion and share ideas about the technological innovations, eco-innovations and technology-based entrepreneurship as drivers for economic growth and social change in regions. Particular attention will be given to talk about green technology and sustainable development.
Depending on the area of interest, there is an opportunity to choose different parallel sessions:
Information technology in business;
New product development: art, design and entrepreneurship;
Bioeconomy and measurement engineering (session in Lithuanian);
Landscape design and greenery (session in Lithuanian);
Agro-innovations and food technologies;
IT in health care and social well-being;
Language teaching and communication technologies;
IT and future developments;
Information technologies in mathematics (session in Lithuanian).
For more information visit IECOTERD website: