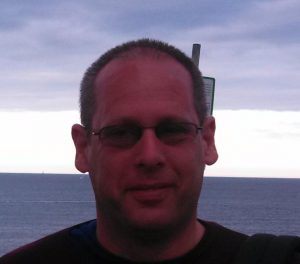 The students of the faculty of Arts and Education of Kaunas University of Applied Sciences are learning from the best.  Dr Dror Abend-David from the University of Florida is currently visiting the Language Centre and lecturing to the students of the study programmes of English for Public Relations and Business English. Dr Abend-David, who has extensive international teaching experience, is sharing his experience of teaching at Haifa and Tel Aviv Universities in Israel, Bilkent University in Turkey, the University of Florida and Wellesley College in the USA, and other higher education institutions around the world.
For Dr D. Abend-David, this visit to the Faculty of Arts and Education of Kaunas University of Applied Sciences and Lithuania is the first, but the professor revealed that he has strong ties with our country, his family are from Lithuania.
In the interview with Dr Abend-David we talk about the profession of the translator, the rules of ethics that every professional in the field must follow, the younger generation of translators, interesting projects and – the desire to learn the Lithuanian language.
Every translator has an opinion related with his or her experience, why the profession of the translator is important and meaningful. What is yours?
I agree with Michael Cronin that translators must be, and practically are, more than clerks that transfer a text from one language to another. They are deeply knowledgeable about the language, history, political, social, and economic contexts of the cultures that they are meditating. They are often involved in arbitration, facilitation of exchange between people of different societies, and in various forms of problem solving. Cronin would have liked translators to be recognized more often for the experts that they are – and while linguistic transference will likely be accomplished more and more by machine translation – translators must find their place as cultural, political, and social mediators. Those of us that insist on following set formulae of textual translation, essentially working like well-programed machines – will be replaced by machines. To survive in a new technological age, translators should be a source of knowledge about the cultures that they work with, and their respective fields of expertise.
What encouraged you to come to Lithuania, to the Language Centre of Kaunas University of Applied Sciences? Is this your first visit to Lithuania?
Yes, this is my first visit to Lithuania, and I extended it for a month in order to see and learn as much as possible. I met with Lithuanian colleagues both in virtual and face-to-face conferences (before the pandemic), and I was scheduled to come here for a conference last summer. Because of the pandemic, that conference was carried online. Later on, I received the invitation to come here and to teach for two weeks – which I was very happy to accept.
What was your first impression when you met the students of the study programmes of English for Public Relations and Business English during your lectures in the Language Centre?
I found the students very bright, well-spoken, and attentive. I am delivering some long lectures, sometimes for three and four hours. Particularly when teaching online, and with occasional technical difficulties, this can be challenging. I appreciate the ability of the students to persevere during long lectures – and at times we had lively and enjoyable conversations.
One of the topics you discuss with Business English students is translation ethics and politics. What are the basic ethical rules that every translator must follow?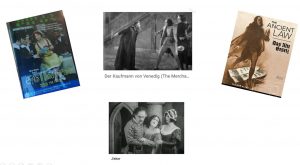 An important ethic of translation is to consider the context of each translation project. Who is the target audience? What is the purpose of the translation? What are the register, the genre, and the medium in which the translation is received? Some translations involve little or no verbal content – and some are more focused on a cultural signifier (for example, in the translation of commercials) than an actual text. The translator should always create a context for themselves by asking "WH questions" – Who translates what for whom? When? Where? How? And most importantly – why?
You also teach the Lithuanian students about the links between language, translation, and media. What problems, related to translation, do you notice in modern media (television, press, online information platforms)?
Generally, I am encouraged by the development of multilingual content, the translation of secondary languages, and the use of creative techniques to bring foreign content to life in different locations, cultural milieus, and languages. I see this trend even in the United States, which is traditionally monolingual and culturally self-sufficient. I would, however, like to see more of this trend in the United States. Universally, multi-lingual content is still targeted towards an elite audience, and I would like this content to reach a wider audience, creating a popular trend of cultural exchange.
What do you think should be done trying to reduce these problems?
One genre in which there is an active and creative cultural exchange is Soap Operas, with the popularization of Turkish, Korean, and South American dramas (the Telenovela). In particular, the Telenovela is credited as a tool for a casual study of Spanish. It would be great to see the same trends in other popular genres such as reality and game shows.
Your teaching experience is very broad and varied: you are currently teaching at University of Florida (USA), you gave lectures at the Binghamton University in New York, Eastern Mediterranean University in Cyprus, Haifa University in Israel and many more. How will the lectures at the Language Centre of Kaunas University of Applied Sciences in Lithuania enrich your experience?
I have learned a great deal at each place that I taught, meeting with students that were wealthy and poor, privileged and underprivileged, well-trained and academically struggling. When I come to a new place, I try to avoid preconceptions and first impressions. It takes time to learn and to create an informed opinion about an institution in a different environment. I will certainly learn a great deal this month. But I hope to have more experiences here and to learn great deal more over time.
Why is it important to you to have teaching experiences in various universities around the world? Have you already chosen which university you will go to share your experience when you finish giving lectures to the students of Lithuania?
My international teaching experience was never planned. Much of it was the outcome of necessity, and the move often necessitated new training and further expertise to my original doctoral training. But it taught me a great deal both personally and intellectually, and it made me into a better scholar with a much wider cultural and professional context. Currently I am teaching at the University of Florida, and I have been there for the past nine years. But I am always open for new adventures and new opportunities.
What topics related to translation are you interested in? Where do you find self-realization?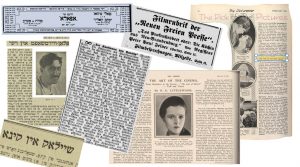 I am interested in the Theory of Translation, as well as Literary Translation and Audio-visual Translation. Currently, my self-realization is my work on a forthcoming monograph on the translation of intertitles in Silent Films. It's a challenging project the involves a great deal of primary research and breaking new theoretical grounds. When it is completed, I am sure that I will have another project to embark on.
One of the areas you are interested in is poetry. You have given a number of readings of poets' works in different countries. How close is this type of literature to you? Perhaps, by reading works of classical and contemporary poets, you gain inspiration for your works as well?
Yes, I am very much inspired by the Hebrew poets that I grew up with, and the English and Yiddish language poets that I adopted. Mostly, I find myself at home with the Modernist Poets in all three languages. I also maintain a reciprocal relationship between my creative and academic writing. Some of my poetry is inspired by academic work, and vice versa.
You speak four languages: English, German, Hebrew, Yiddish. What other languages would you like to learn?
I am working intensely on improving my abilities in German. I use German mainly for research, and my use of the language is mostly passive. I would like to have better conversational skills in German. I have also been studying Italian, but I still have a long way to go. Given the opportunity, I would love to study Lithuanian, as Lithuania is the land from which my family (on my mother's side) originated.