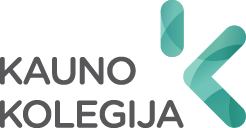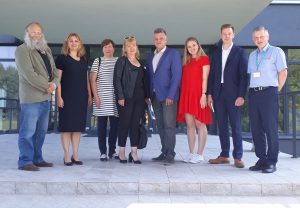 On June 17, 2020, the meeting of the partners of the project "Skills for Baltic Wood Industry – European Quality in Vocational Education and Training (SKILLED UP)" under the Erasmus + programme KA2 activity was held at the Faculty of Technologies of Kaunas University of Applied Sciences.
The SKILLED UP project is aimed at promoting lifelong learning, cooperation between businesses and educational institutions, ensuring favorable conditions for on-the job training. For this purpose, higher education institutions, industrial companies, vocational training centres and associations from Lithuania, Latvia, Estonia and Germany have formed a consortium that continues long-term cooperation.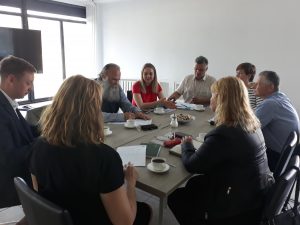 The meeting of the project partners was attended by the Dean of the Faculty of Technology dr. Giedrius Gecevičius, project manager Vytautas Čapas, international coordinator Viktorija Gudauskaitė, project coordinator Eugenija Bittner and representatives from the Association of Wood Producers and Exporters of West Lithuania. During the meeting, the activities carried out throughout the year, the achieved results, activities for further cooperation and development of the project  were discussed.
The next meeting of the project partners is scheduled for August in Klaipeda.
More information about the project and its activities can be found at