ESN KK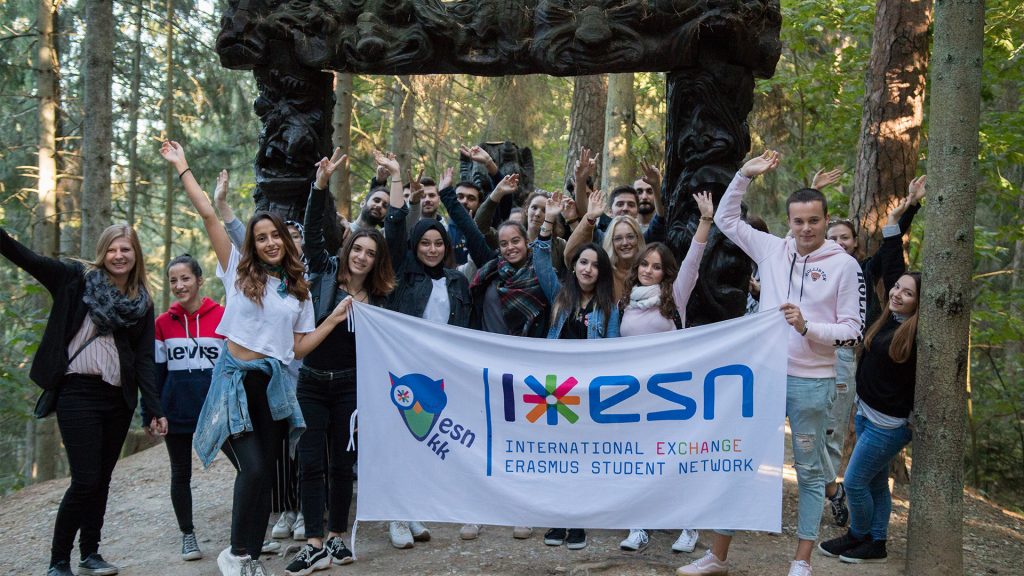 ESN KAUNO KOLEGIJA was established on the 20th of February, 2010. It is a member or ESN Lithuania. ESN KK is a non-profit organization which has a lot of activities and responsibilities, and one of them is the Mentoring programme. The aim of this programme is to help foreign students integrate into the community of our institution, Kaunas, and, in general, society of Lithuania. Mentors are the students of KAUNO KOLEGIJA, who help foreign students in everyday activities, organize events, tours, and help sorting out all the possible difficulties.
The president of ESN KK – Agnė Marčiulaitytė.
Vice President, Mentors' Coordinator – Raimonda Miliūtė.
If you are interested in becoming a mentor, contact kk@esnlithuania.org.
Student Association
The Student Association of KAUNO KOLEGIJA (KKSA) represents the community of students of the institution. It is an association of friendly, creative, inventive and enthusiastic students.
The main purpose of KKSA is the representation of students' interests and mediation between administration, teachers and students. Therefore, the activities of KKSA are continually renewed by involvement of new members.
Naturally, the Student's Association is confronted with challenges and obstacles, but the members take delight in overcoming difficulties and sharing their achievements. The Student Association represents the interests of the students of KAUNO KOLEGIJA in the best possible ways and promotes the positive image and traditions of institution both within the institution and externally.